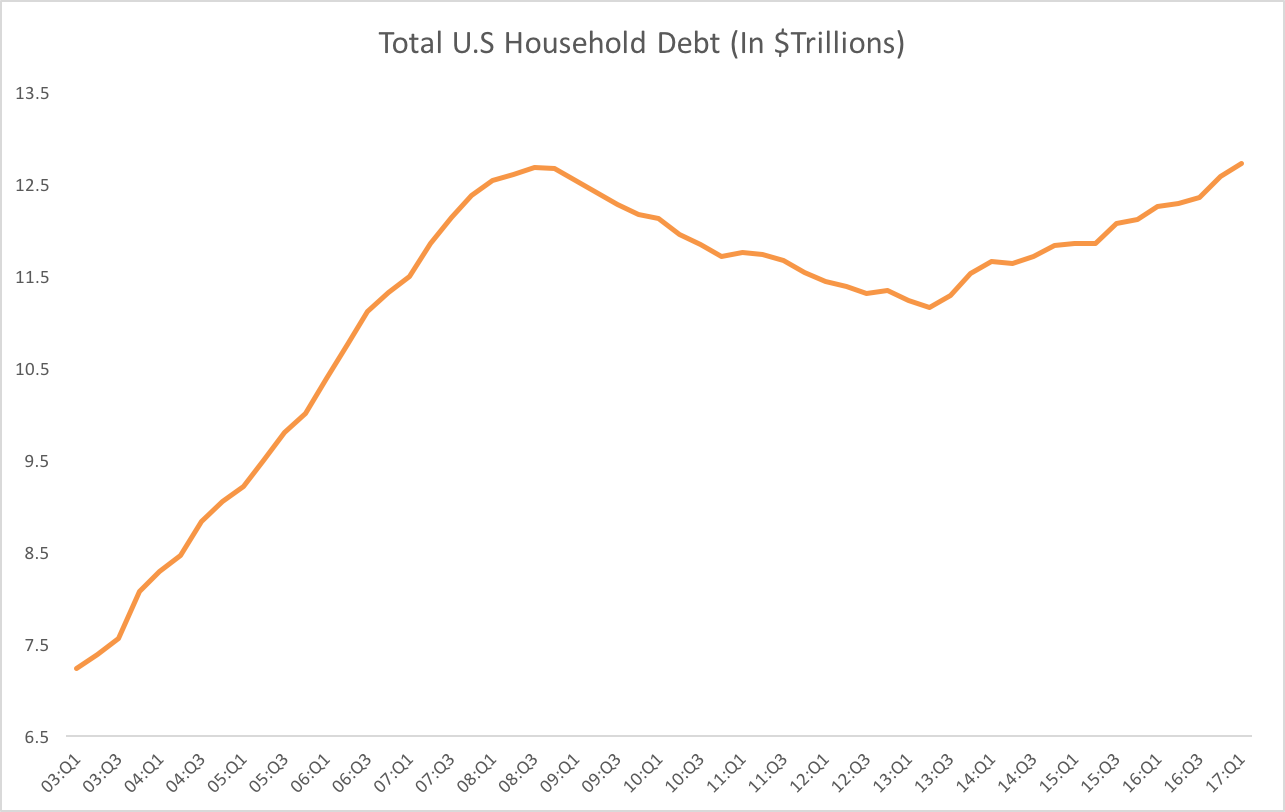 US Household debt is nowhere near as high as it was in the last peak when you account for recent economic growth.
The mix of household debt is changing as student and auto loans become a bigger piece of the pie.
A hot auto loan market could be an early sign of an aging economic expansion.
After the NY Federal Reserve released their quarterly Household and Credit Report a few days back, a bunch of people have asked me if they should be worried by the fact that Americans' level of debt is back to what it was in 2008. After all, 2008 was pretty scary and household leverage was the root cause of the great recession back then. It also doesn't help that certain headlines read Household debt tops 2008 peak ahead of financial crisis.